FOUNDER'S MESSAGE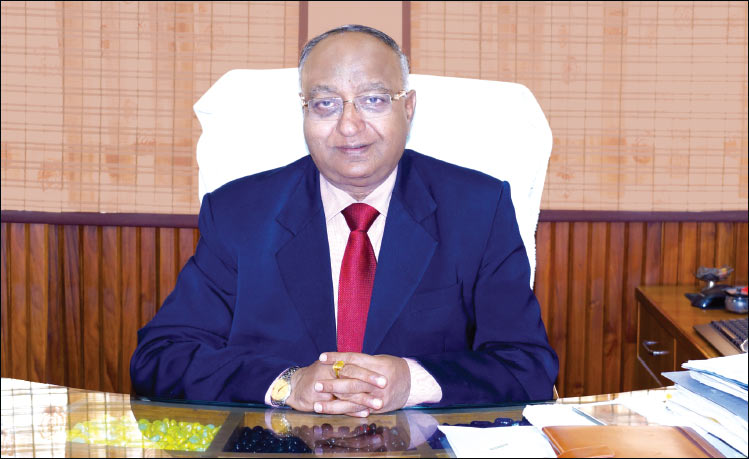 With the objective of imparting education in a value driven culture where learning will have no boundaries, a group of philanthropic minded people founded "IIMT Management College" in the year 1994, which became the first AICTE approved college of Meerut. Today the society has five educational campuses, sixteen colleges and one school under the IIMT flagship. Further, with the vision of transforming a young mind into a creative mastermind and to provide a conducive environment where education is balanced and inspiring, the IIMT group has come up with a state-of-the-art boarding school in Meerut, where polishing a potential is a way of life; a boarding school in Meerut where overall development of every child is imperative; a school where learning has no limits; a place where students enjoy best co-educational & best residential school studies on the basis of Guru-Shishya parampara.
The Guru- Shishya parampara has been an inevitable part of education in the ancient Indian Culture. This involved the tradition of a living and learning relationship between the Guru and the Student, signifying the emotional, intellectual and spiritual bonding between them. Gurukul lifestyle assists one to realize the strengths and weakness of one's own nature and brings out each person's latent creativity. Awareness is developed of how one can use one's skills to improve the quality of life at the personal level, family level and also at the level of human society. This is the sole aim of establishing IIMT Boarding School which is equipped with swimming pool, boating and other normal facilities.
Here, immense care has been taken to ensure the emotional, intellectual and spiritual interaction between the students and their respected and revered "Guru". On the above philosophy, the concept of Boarding Father and Boarding Mother is also taken care of and the overall development of the child possessing the right vision and values has become the only motto.

Yogesh Mohanji Gupta